Hi, I thought I would show you my upgraded computer rig that I use everyday, I have a nickname for her (Lisa).
I am still using my trusted old desktop PC that I find hard to let go of after 10 years, because it was a birthday gift from my parents back in 2007, it's a HP Pavilion a6210uk desktop computer, nothing fancy, just a standard business type computer, but I have made many improvements to it via internal upgrades over the years...
My 10 year old upgraded computer rig: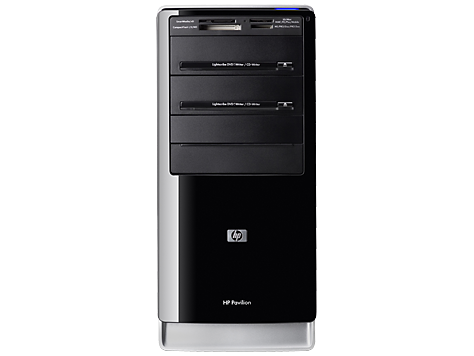 1. Computer model: HP Pavilion a6210uk desktop Computer, built to last.
2. Memory: DDR2 6GB RAM, speed PC2-6400 (800MHz) I'm planning on adding another 2GB memory stick to take it to 8GB next month (saving up for it).
3. Two internal hard drives, WD1TB & Hitachi 500GB @ 5.9 & 5.4 speeds - The 500GB drive is for all my design backups.
4. Sapphire/Radeon HD7750 graphics @ 800MHZ speed with 1GB DDR5 fast memory for photo editing.
5. Antec 450W power supply (PSU).
6. AFX Steel Series Firefight mechanical gaming keyboard (orange illuminated keys) and matching gaming mouse.
7. Screen: DVI connection to a 27" Acer LED @ 1920x1080, plus a Samsung secondary LCD monitor screen of 22" @ 1600x1050.
8. External (black box) Seagate hard-drive @ 500GB memory 5.2 speed?.
9. Operating system Windows 10 Home edition.
10. UBL Pro Stereo speakers.
11. Norton Security Deluxe.
12. My rig regularly gets cleaned: dusted grills and keyboard hoovered.
13. Internal and external memory card readers for all cards.
15. Extra external USB2 4 interface bank.(By TRUST)
I don't own a touch screen phone at all, only a Samsung laptop running Windows 10 on a large 17.5 built in screen. I find viewing forums via Firefox browser on a big screen is always a more enjoyable experience. I also have a brand new modern desktop PC with i5 at 3.5GHZ speed which is running Windows 8.1, plus tons of computer spares stripped from old desktop computers, plus a big stack of keyboards and mouse controllers, memory modules, also spare internal Hard drives X2, oh... and countless graphic cards, some are still mint boxed. I don't like to see old desktop computers die, I like to upgrade them and keep them running.
What's your rig: phone, tablet, laptop or Desktop PC?  
clivvers @ RIP beloved Windows Vista.